Our company uses high-tech products and solutions of the world's vendors to implement goals. Cooperation with international vendors allows us to offer our customers optimal solutions that meet the highest standards of reliability, flexibility and efficiency of usage.
At the moment, the company is a partner of the following vendors: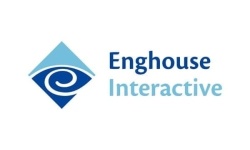 The company «Sunflower Communications» is a platinum partner of Enghouse Interactive.
The range of solutions includes a multi-channel contact centers, self-service (IVR), console of operator/controllers and solutions to optimize HR management. This broad portfolio of products provides a unique opportunity to offer customers and partners a full-featured integrated solutions from a single vendor. All solutions can be deployed as traditional own infrastructure (in-house), and in the cloud virtual environment – as part of a public, private or industry cloud platform, including multimodal options.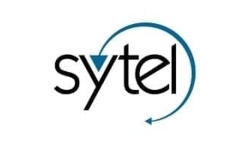 British company Sytel Limited is a leading vendor of cloud technologies for contact centers. The company's solutions are successfully used in telemarketing, collection, service by phone and conduct surveys throughout the world. Flexible solutions in conjunction with an intuitive interface make it easy to use. Multimedia contact-center from Sytel Limited meets international standards of customer service, evidenced by the award of the International Association of Contact Centers Contact Center World.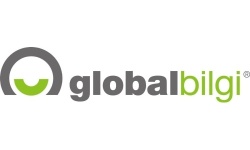 Global Bilgi – the best outsourcing contact center in the world in various categories since 2008, according to Top Ranking Performers. The company offers services of telemarketing, telesales, customer service around the clock, as well as benchmarking and assessing the quality of interaction with customers through the use of multimedia technology services.
«Global Bilgi» and «Sunflower Communications» are partners in the promotion of CRM-system AGENT DESKTOP.

«Datagroup» company – a leading national operator on the telecommunications market. «Datagroup» is a leader in professional data services segment with a market share of 34%. The company is a leader in the segment of VSAT satellite communication in Ukraine and CIS – 79% of the local market. To date «Datagroup» provides telephone services and Internet access for businesses and individuals.
«Sunflower Communications» and «Datagroup» companies are partners in the framework of providing service «Contact-Center on request» for «Datagroup» clients.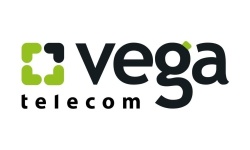 Vega Telecommunications Group – united telecom operator, the largest private (alternative) operator of Ukrainian market of fixed communication, which is part of the telecommunications business of SCM Group.
Vega was formed by combining the companies, which previously were part of the Telecom Group «Farlep-Optima» (large telecommunication companies of Ukraine: «Farlep», «Optima Telecom», «CSS», «Ukomlayn» and etc).
Vega network has already been built in the twenty regions of Ukraine and continues to grow. Today, the operator operates in 47 locations across the country, including all million cities: Kiev, Dnepropetrovsk, Donetsk, Lviv, Odessa and Kharkiv. A full range of Vega telecommunications services offered in 38 settlements of Ukraine.
«Sunflower Communications» and Vega group are partners in the framework of providing services «Virtual contact-center» for Vega customers.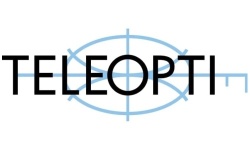 Teleopti company- a leading provider of strategic human resource management (WFM), offers progressive WFM-solutionworld-class, easy to use, and translated into many languages. As the largest, «best-in-class» vendor, Teleopti company focuses on how to help contact-centers, operational departments and retailers to improve customer service and increase cost-effectiveness, employee satisfaction through optimized automated forecasting and work schedules. Founded in Sweden in 1992, Teleopti company has customers in more than 75 countries and numerous offices worldwide – from Beijing to Sao Paulo – as well as a comprehensive global network of partners. With permanent record net profit for 20 years, and high customer satisfaction ratings, Teleopti company has established itself as a reliable partner.
«Teleopti» and «Sunflower Communications» are partners in the promotion of WFM-system Teleopti WFM.

«Skylex InfoSystems» - the leading developer of quality management systems, contact center operators (CC) and analysis of customer satisfaction. Developed by products built on multilevel voice analysis technology, which allows to evaluate the psycho-emotional state of a person during a conversation.
«Skylex InfoSystems» has considerable experience in developing software applications for the analysis of voice contact centers, integration software into the customer business and product integration with solutions from other vendors.
«Skylex InfoSystems» and «Sunflower Communications» are partners in the promotion of technologies of the speech analysis.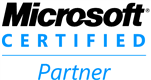 Microsoft companyis the worldwide leader in software field. Microsoft technologies are used in all our solutions.
KROK Business School (BSK) is one of the leading Ukrainian business school, founded in 2007, one of the leading private universities in Ukraine. BSK approach in education management is to find synergies between the best international management experience and a profound knowledge of modern national business practices.
BSK offers a number of programs designed for different categories of customers - top managers, business owners, heads of directions, including:
• MВA
• Dual diploma MBA (on-line)
• Master of Business Administration (specializations)
• Executive Education (Mini-МВА Personal effectivness «PPD», trainings, corporate programs)
In the area of programs for managers, business school focuses on personal professional development manager and offers more than 10 programs open. For corporate clients the program implemented under the order.
Zoiper is open source VoIP application.
Zoiper is a custom softphone solution that can be accessed via the Web or deployed on-premise. It caters to service providers, call centers, VoIP integrators, mobile operators and businesses that require softphones independent of their service provider. Zoiper aggregates contacts from various sources such as Outlook, Windows, Android, iOS and all incoming calls to create an address book. Text, voice and video communications are encrypted to prevent eavesdropping. This solution can be integrated with customer relationship management (CRM) solutions, Outlook and Thunderbird plugins. The system also incorporates number recognition. Users can combine Zoiper's dialer with other VoIP service providers, or they can have multiple providers for different destinations in order to get the best price for each region.
Zoiper provides its own software development kit (SDK) for integrating its functionalities with any hardware or software. Other features include auto-answering, provisioning, call recording, jitter buffers, clock skew compensation and delay reduction.