CLOUD IP-PBX FROM SUNFLOWER COMMUNICATIONS
Choosing the solution for Corporate Telephony, based on IP protocol, in the portfolio of our products, we focused on visual simplicity and clarity, technical reliability and economic efficiency.
Virtual telephony services are based on SaaS-technology, which means that you can use the solution as long as you need and do not care about the update, because we, as a service-provider assure and guarantee an automatic software update.
Modern IP-PBX must meet the highest standards of both safety parameters and quality of communication, as well as to take into account peculiar properties of customers' business.
BENEFITS OF CLOUD PBX PROVIDED BY SUNFLOWER COMMUNICATIONS
TECHNOLOGICAL
High-speed of application in service and high quality of communication;
Flexible call routing;
Setting the voice menus, voicemail and call processing algorithms;
Integration with information systems;
FINANCIAL
Free communication between remote offices in different regions – You only pay for the Internet channel;
No need to buy servers and PBX units, only the operating costs for the rental of software;
Saving on the cost of calls by selecting telecommunication operator for each call number;
ECONOMIC
Assignment to the company virtual or telephone numbers regardless of the location of your office;
On the basis of statements planning marketing campaigns and the number of required managers;
Quick and easy communication between employees;
With virtual IP-PBX from Enghouse Interactive your communication will be more effective. You can be sure that you will not miss any single call, you will be satisfied with the quality of connection and economic efficiency of investments in the modernization of corporate communication system.
ANALYSIS AND CONTROL OF TELEPHONE COMMUNICATION
Statistical reports about received/missed calls;
Recording of 100% of calls;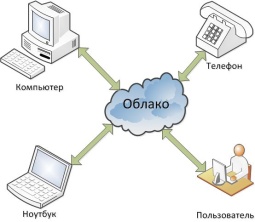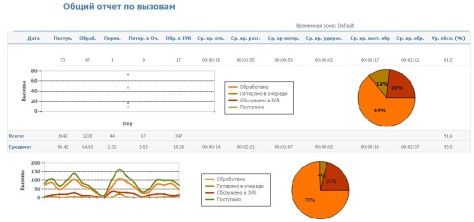 PROCESS AUTOMATION OF COMMUNICATION
Configuring IVR-menu for information and distribution of incoming calls;
Making a call to a specific group of employees;
Providing multi-channel and connect to the internal numbers of employees;
WHAT YOU NEED TO CONNECT
Soft-sip-phone\IP-phone;
Log in to the system and configure the work according to the specifics of your business;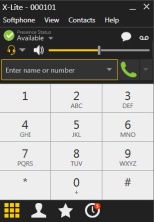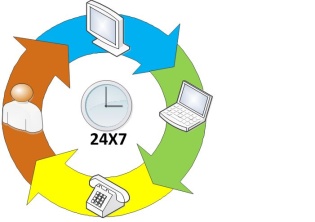 WHAT WE DO FOR OUR CUSTOMERS
Consultation on the connection;
Provide technical support in the mode 24*7*365;
HOW MUCH DOES IT COST
Basic Package: up to 10 lines – 500 grn/month;
Corporate Package: up to 50 lines – 1500 grn/month;