MAIN CHARACTERISTICS OF CLOUD TECHNOLIGIES
SaaS (software as a service, also software on demand) —  business-model of sale and usage of the software where the supplier is developing a web-application and manages it independently, providing customers with access to the software via the Internet.
The main advantage of the SaaS model for customer is the absence of costs associated with installing, upgrading and support of the equipment and installed software.
 SaaS model has such features as:
Web-application adapted for remote use;
One application is used by several customers;
Payment will be charged either as a monthly subscription fee or on the basis of the volume of operations;
Technical support is included in the payment application;
Modernization and renewal of the application takes place promptly and transparently to clients.
The advantages of the model based on providing network access "on demand" mode is to increase the accessibility to information and computing resources that can be used quickly with minimal interaction with the service provider or the use of administrative effort.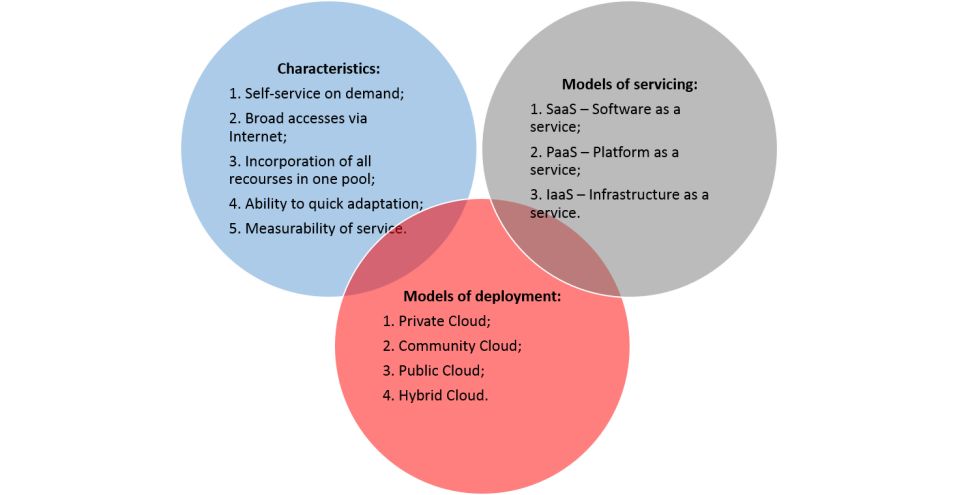 Figure 1. Main features of cloud solutions
It is important to note that SaaS - Software as a service is the most popular model, which assumes that end-users utilize application software in their business processes, which functions on cloud infrastructure of provider.
Consumers of SaaS services use software applications from any client devices, such as smartphones, laptops, PDAs, opening them in a thin client interface such as a web browser. In turn, the service provider offers its customers the software on the model of public cloud when the cloud infrastructure is available to everyone or a certain circle of clients but belongs to the provider.
General characteristic of cloud technologies allow customers to flexibly use the necessary information and computing resources in standalone mode without interaction with the supplier; enable access via the Internet through the use of different thin and thick client platforms; generate statistical and analytical reporting about the use of certain virtual resources.
Supplier of by using the cloud computing has the ability to combine them into a pool to serve a larger number of customers, as well as flexibly and quickly scale under customized tasks. This feature is implemented on the basis of multiple lease or multitenancy.
Companies by using the cloud technology, put a number of prerequisites for the feasibility of their implementation, namely: considerable support to in the conduct of business; affordability; minimum requirements for end-user knowledge in the IT sector.
THE MODEL OF CLOUD TECHNOLOGICAL PLATFORM FOR PROVISION OF SOFTWARE SOLUTIONS: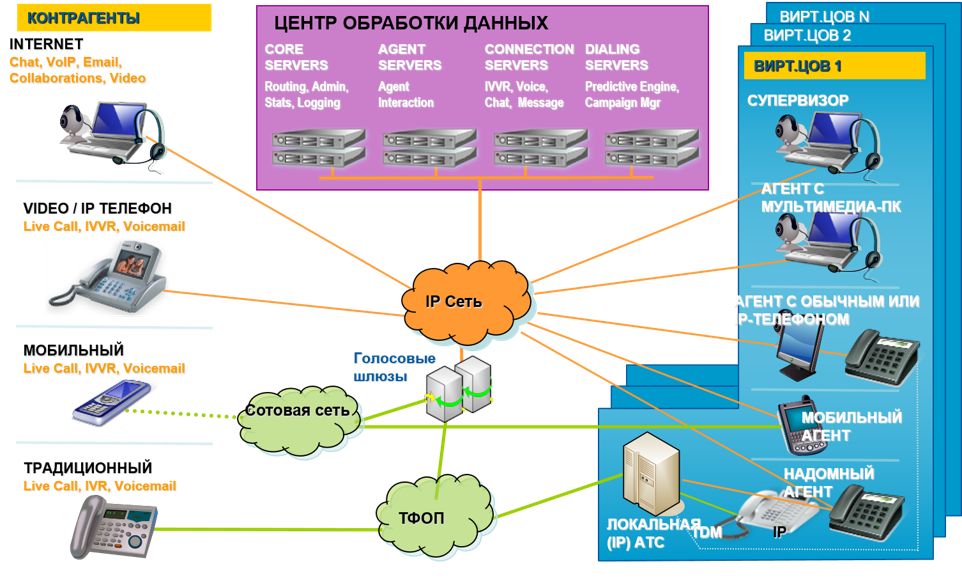 Resilience / scaling N1 technology;
Peak performance - 120,000 agents 720 000 calls per hour;
Delivery of voice via the built-in softphone application agency;
Delivery of voice to any telephone number (internal, local, mobile and the IP, in addition to the built-in softphone);
There are no inherited (obsolete) components;
Support for ASR / TTS systems.